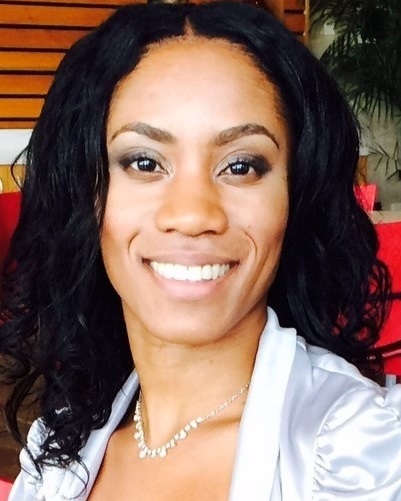 Idopise Umana, M.D.
Idopise Umana is a board certified Internal Medicine Physician who specializes in managing patients with acute and chronic illnesses, as well as providing preventative health care in the primary care setting. Within the health system, she has had the opportunity for continuous professional growth, and currently serves as the Associate Program Director for Ambulatory Internal Medicine and holds a position as one of the Medical Directors.
The love of interacting with individuals and with the skills necessary for managing a practice, Dr. Umana has forged a burgeoning passion for business. With this passion, she founded Living R.E.A.L., Inc , a non profit that helps underserved students with educational resources abroad and locally. She continuously partners with other non-profits, while also actively managing the vision of I&O Enterprises.
Dr. Umana is engaged in her community in multiple facets and participates and supports philanthropic organizations such as The African Christian Fellowship, business organizations such as TiE Inc, and has had the opportunity to serve as a member-at-large of the Georgia Tech Black Alumni Board. She remains an active member of her local church, particularly within the youth sector. She is dedicated to life long learning and passionately committed to helping invest and support others as they pursue their purpose in life.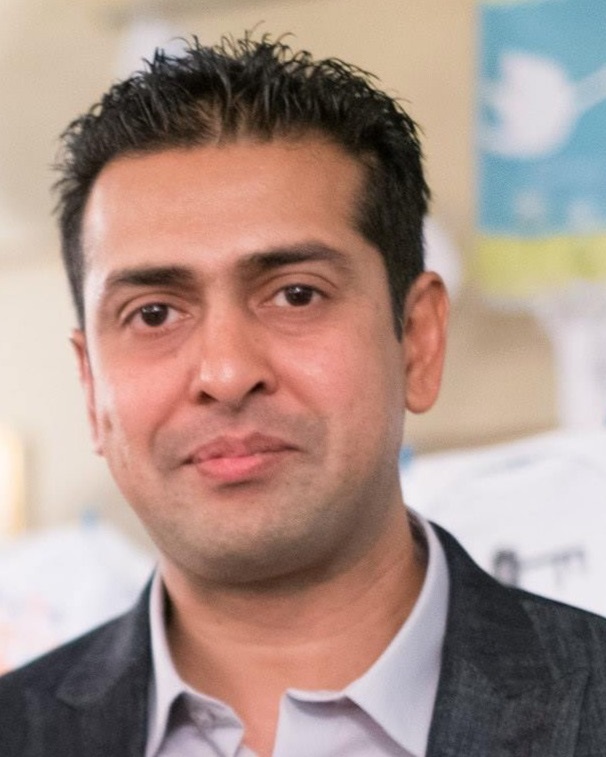 Musaddeq Khan
MK is a serial tech entrepreneur. He has taken ideas and transformed them into full blown revenue generating businesses. MK has started a number of software companies. He founded Prominus in 2002 to help small hospitals manage their receivables. In 2008, MK founded Verdeeco, a cloud based analytics platform that energy utilities used to manage and analyze data to gain operational efficiencies. Verdeeco was acquired in 2014 by Sensus, the company that helps Georgia Power measure our electricity consumption and produce a bill. Verdeeco was dubbed iTunes of the Smart Grid.. MK is also a startup mentor and works with startups and entrepreneurs nationwide. Most recently he was an Entrepreneur in Residence (EiR) at Itron Idea Labs. He is currently an active mentor at the Atlanta Tech Village, the Founder Institute and TiE. He has advised a number of startups like Bractlet, 1Efficiency and Clevest. MK is a soccer aficionado. He loves watching EPL, and is a Manchester United fan. But he is most excited about the Atlanta United.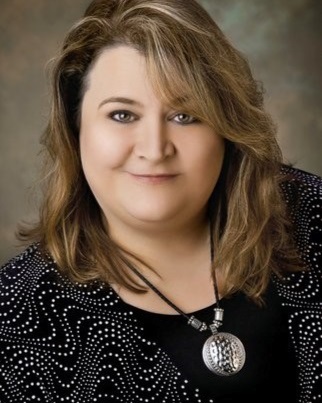 Marlene McIntyre
Marlene has spent much of her career as a "servant leader" and is passionate about both helping others and making a difference in all she does. She has worked in the healthcare industry for more than 20 years first as a nurse, and then in subsequent healthcare administration positions of increasing responsibility across virtually every sector of the industry. She has led teams in size from four to forty and is passionate about investing in and developing teams. Marlene's areas of specific focus are quality, risk management, population health, strategy and operations, and she is passionate about ensuring the highest levels of quality and service are delivered at every turn.

Marlene is actively engaged in serving her community and works with several foundations and non-profit organizations, including Living R.E.A.L for which she serves as Executive Director. When not working, she is an avid reader, enjoys spending time with family and friends, travel, and gardening.
Samuel Richmond
Samuel Richmond is a Certified Financial Planner®, who has spent the last decade in the area of wealth management. His primary role has been as a trusted financial advisor and planner eventually making partner at a Wealth Management firm called Key Planning. He has held VP positions at both Fidelity Investments and Personal Capital one of which he was responsible for over 600 million in client assets under management. He holds a B.S. in Organizational Management from Covenant College and an M.S. in Financial Planning from Kansas State University. His specialties include: Education savings strategies, Tax and Investment management as well as Retirement Planning and Estate conservation. Samuel believes in the lifelong pursuit of education and is currently working towards the Certified Divorce Financial Analyst CDFA® credential and has a few more classes left to obtain the Accredited Financial Counselor AFC® designation. In 2015 he developed Nvestfit, LLC a financial wellness and coaching company to address issues with clients that fell outside of traditional wealth management. Furthermore, in 2017 he turned a passion for automobiles into a thriving business venture when he founded Evolve Autos, LLC an auto buying service specializing in the hybrid and electric vehicle ownership experience. He is married to his wife Melanie of 14 years and together they raise two energetic boys Samuel and Isaiah. He his very active in his church and spends time mentoring youths in his community on life and career goals.
Udeme Umana
Udeme Umana is a HR business leader with an extensive background in the Healthcare, Technology and Entertainment space. Over the past decade, Udeme has partnered with business leaders to drive organizational excellence with a focus on people strategy, developed scalable organizational structures for hyper-growth businesses and helped build healthy, diversified talent pipelines to feed a culture high-performance. He received his B.A in Business Mgmt from Albany State University and is a graduate of Cornell's Executive Leadership and Strategic Program. He also holds a certification from the Gallup Organization for Talent Identification and Self-Perceiver Perception. Over the past 3 years, Udeme has served as a board member of livreal.org, a non-profit organization that focuses on improving the lives of those who live in underserved communities both domestic and abroad.